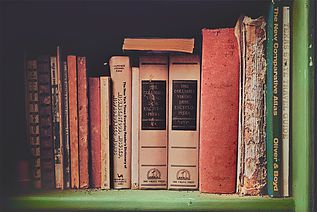 The Significance and Science Behind Lifelong Learning
Too often, organizational training and even personality profiles box people into rigid categories. In my experience, this turns people off to learning because they're given band-aids to meet short-term needs, but long-term development goals aren't addressed. Such an approach feeds the notion that having a strong toolkit is the end goal. While this is easier than seeing learning as a lifelong process that evolves over time, it defeats the purpose of learning. The first step to developing a mindset of lifelong learning is to gain understanding of your self and then to look for ways to grow from the inside out. This is where leadership development starts and is the origin of good communication, which is exactly what the Emergenetics Profile reveals. And, that's why I believe it is so powerful.
When it comes down to measuring how people think and behave, I choose the Emergenetics Profile time and time again. It sets the tone for learning in a positive and expansive way, unlike other profiling tools. After learning how to use the Profile, I've enjoyed watching people light up while gaining insight into themselves and others. It's real treat to directly observe such growth.
In a recent post for Integrated People Solutions, I talked about Dr. Carol Dweck's groundbreaking work on mindset. In this post, I'll talk about the science behind Dr. Dweck's work, how mindsets can evolve over time, and how the Emergenetics Profile supports that process.
There are two mindsets: growth and fixed. Someone with a growth mindset shows that intelligence and abilities grow over time. By embracing challenge and coupling that with a love of learning, the growth-mindset individual is also resilient. This kind of person finds sources of inspiration in the success of others, and seeks opportunities to apply that learning to their own growth. On the other hand, the fixed-mindset individual believes that his intelligence, skills and talent are fixed traits, there to make him look good. The focus is on looking smart and avoiding ridicule. This person develops a record of success rather than developing his talent, and his talent alone motivates his success.
What about the science? Can we actually see how mindset affects our brains? In a 2006 study, Mangels, Butterfield, Lamb, Good and Dweck studied EEG pattern differences in the brains of growth vs. fixed mindset participants. Study participants responded to difficult questions and then were given feedback about their answers. The researchers wanted to observe when their brains showed interested or attentiveness to the feedback they were given. It turns out that people with a fixed mindset became fixated when the feedback directly implicated their ability–they wanted to know if they were right or wrong. However, when the feedback turned to new information that could assist in their growth, their brains showed little interest.
Conversely, study participants with a growth mindset paid close attention to information that would help them grow and stretch their knowledge. Their priority was to learn. For me, this has vast implications for organizational development. When I'm working with individuals, I look for signs and ask questions to tease out whether someone has a growth mindset or a fixed mindset. It impacts one's ability to use divergent thinking, problem solve, and develop creative insight so important to business success.
My Story of Change – A Fixed Mindset Sees the Light
One of the things I love about Dr. Dweck's work is that there's hope for all the fixed-mindset people out there. Although it's true that having a growth mindset is more advantageous in life, those with fixed mindsets can "grow into" the growth mindset.
When I was young, I was more interested in looking good or being right than I was in progressive learning. Adulation propelled me forward. It was part of the environment I grew up in. This all changed when I moved to France and made that country my home for six years. Although not for everyone, one way to overcome ego (and a fixed mindset) is to live in a country that doesn't care about what one has to say, unless it's said in perfect French and without a foreign accent. Of course, I didn't move there to overcome my ego. I was a university student keen on majoring in French. It seemed logical to live and breathe the culture I was studying, so I decided to finish my degree in France. Once the joy of arriving in France wore off, the learning process became painful.
My French was awful, and I often slunk to the back of the room to avoid being called on. It took six months to get up the courage to buy cheese from an actual person or to even talk to a professor. Until that point, I would purposefully go to Carrefour (the American equivalent of Costco) to watch people interact. I would buy what was on the shelves but avoid any exchange with salespeople. I didn't want to open my mouth and sound hopelessly American. How embarrassing! My perspective changed when I finally started to understand the language and customs.
My teachers were unassuming and delightful children, ages four and six. As their au pair, they taught me the language by forcing me to read, play and interact. They fostered my inquisitive nature, which grew over time and now has developed into an ongoing thirst to put myself into uncomfortable situations that allow me to expand. Failure is no longer something that makes me freeze in my tracks. Rather, it's just part of the growth process and something that I use to my advantage to overcome adversity. Today I run a start-up, and it's overwhelming most of the time. However, if I focus my attention on how to learn what I don't know and surround myself with people who can help educate me, I feel I succeed over time. My evolution is truly a lifelong process.
So, how might you work with the Emergenetics Profile to develop a growth mindset in yourself or others? One way I use the Profile is to look at it as the framework for a story. Sometimes, I ask people to tell me a story about themselves while keeping the Profile in mind. I ask for examples of their behavior because this encourages them to draw connections between their thinking and behavior. In turn, I watch behavior when they learn about their Profile and look for ways to explore insight. What do you think? Please write back and share your thoughts!